There used to be a time where metal furniture was viewed as a bare-bones, practical option for facilities that didn't care about style. Fortunately, that time has come to an end. Modern metal health care furniture can provide both style and substance for facilities in need of durable furniture options. Here are two big reason why metal furniture can be a great choice for health care facilities.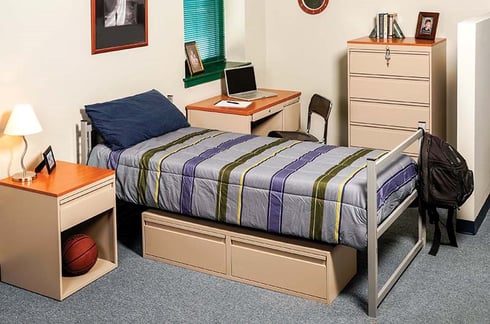 1. Metal Furniture is Designed for Extreme Use:

Broken, unusable furniture is an expensive problem to fix. Metal furniture offers a durable and affordable long-term solution for health care facilities where outbursts and extreme use are possibilities. Metal furniture makes for a highly function living space for group living spaces. Metal group home furniture can provide sleek looks and comfort without sacrificing on durability.
The structure and make of metal beds, chairs, tables, storage, and other options allow it to tolerate extreme use better than many standard furniture options. Metal furniture can also be sealed to protect against various scratches, scrapes, and drink stains over time. That means you won't have to replace your metal furniture nearly as often as less durable alternatives.
2. Metal Furniture Can Make for Easy Maintenance:
Group living can lead to a few messes. Metal furniture is easy to clean, making life easier for clean-up crews and facility managers.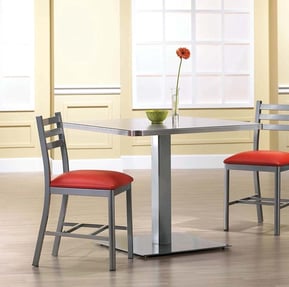 One major benefit of metal furniture is that it isn't very absorbent, while some wood or other options might suck up unwanted fluids. This also means that you can wipe down metal furniture without fear of it absorbing clearing agents as well. All metal furniture needs is a good cleaning to stay fresh without unfortunate smells popping up in the future.
Furniture Concepts provides health care facilities with durable, attractive group home furniture. Check out our selection of metal furniture options and create your own Furniture Concepts wish list today to get a no-responsibility quote on the furniture you need.